Friday, February 12, 2016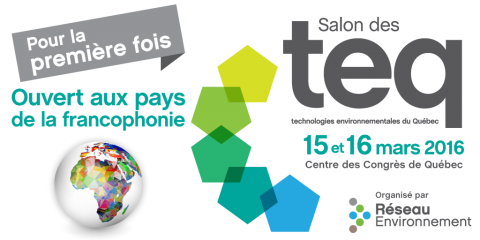 Biothermica Technologies will be an exhibitor at the TEQ (Technologies Environnementales du Québec) on March 15th and 16th in Quebec City.  Biothermica staff members will be on site to present equipements and services offered by the air pollution control and biogas divisions.
Feel free to visit us.